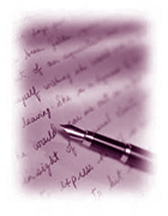 This two-character play stars Jordan Rhodes and Lynn Moore. The play traces the lifelong correspondence of a man and a woman from the time they meet in the second grade. A smash hit both off and on Broadway, LOVE LETTERS captures the two characters, Andrew Makepeace Ladd, III, a staid, dutiful lawyer and Melissa Gardner, a lively and volatile artist, with a depth of feeling that has been acclaimed by audiences and critics alike. The work focuses on the playwright's insightful penetration of the intrinsic qualities of love, life and humanity.

Don't miss the opportunity to book LOVE LETTERS with Jordan Rhodes and Lynn Moore. These two performers have worked together for four years and their professional relationship is akin to that of Jessica Tandy and Hume Cronyn or Alfred Lunt and Lynn Fontanne.

LOVE LETTERS has been performed by numerous "name personalities" - Rhodes and Moore continue that tradition. Jordan Rhodes is no stranger to the theatre, film or television viewer having performed in over 200 roles. Ms. Moore is not only an actress but a singer and songwriter as well. She has performed in numerous theatres around the country and in addition to her film roles has performed as a jazz vocalist with THE ROGER DAVIS TRIO and THE SMOOTH JAZZ ENSEMBLE. For more detailed credits on both performers, just click on their names. LOVE LETTERS can be booked by contacting Rhodes Productions, Inc. at 910-673-1537 - by Email at rhodesjrtalk@aol.com or by FAX at 910-673-2263. Booking Fees start as low as $2500 plus accommodations.